New Deutz-Fahr 4cyl 6 Series, All-rounders, All-winners
09/03/2019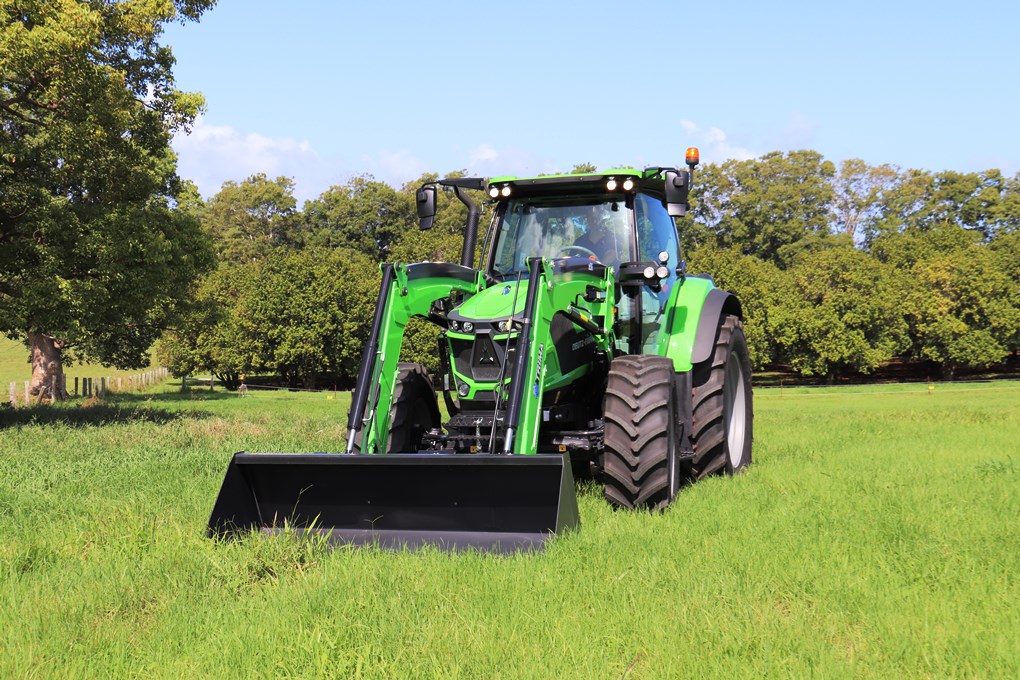 Dealers have given a big thumbs-up for Deutz-Fahr's new 6 Series four-cylinder tractors, launched recently by national distributor PFG Australia.

Responding to strong demand from agricultural professionals, Deutz-Fahr developed these tough big-frame four-cylinders to answer the challenges of everyday farming with serious multi-tasking muscle.
The 126hp Deutz-Fahr 6130 and 136hp Deutz-Fahr 6140 are available with PowerShift and TTV transmissions (40kph and 50kph).
With their strength, weight, heavy duty axles and superior hydraulic systems, they are sure to stir plenty of interest from arable and livestock farmers, speciality producers and baling contractors.

A high capacity closed centre hydraulic system delivering 120l/min is standard, providing the higher lift capacity required for large, heavy implements.
Combined with high performance manoeuvrability and the very latest in straightforward intuitive technology, these tractors take versatility to a new level.
Deutz-Fahr Product Manager Anthony Darveniza said the new range fills a void in the market, providing advantages that aren't available elsewhere.
"With a longer wheelbase and heavier build, these tractors are very stable and highly efficient. They are going to make people think again about how work can be more effective and safer, with lower running costs."
Tony McVilly from Claas Harvest Centre, Colac, said Deutz-Fahr had covered all the bases and provided exactly what customers have been asking for.
"There's been a real need for a heavier mid-range four-cylinder tractor and the hydraulics here are a huge gain. You get the oil flow of a bigger tractor but with a four-cylinder.
"And having front axle suspension on the 50kph model is very, very good," he said.
Front axle double acting cylinders provide optimal levelling control and boost the effectiveness of the overall suspension, ensuring a very smooth ride and better traction.
Standard SDD rapid steering system halves the number of turns of the steering wheel to make manoeuvring more efficient. Wet disc brakes give all four wheels excellent independent stopping power.
NSW dealer Murray Rumble from Modern Motors said the new models offer the whole package.
"You get a good size, a heavy tractor with great hydraulics and a good number of remotes, and a choice of transmissions. It's a lot better than anything we've had before in this category and I think it's going to be very popular."
Andrew Grogan of Grogan's Machinery, Bendigo, said the new line-up was very impressive.
"It's the sheer volume of tractor they're getting for the money. This is a real heavy-duty four-cylinder.
"It's going to be a perfect fit for a lot of our applications, particularly front end loader work. It's got all the features you could want and excellent hydraulics.
---